Many steps are required to build our high quality wooden ship models.
Most all of our Tall Ship, America's Cup Sailboat, Ocean Liner & Cruise Ship, Runabout Speed Boat, Motor Yacht, Fishing Boat, Ferry & Passenger Boat, Row Boat and Pirate Ship models are built by the plank on bulkhead (or frame) method (joining multiple small pieces of wood like Cedar, Rosewood, Mahogany, Teak and other exotic tropical wood together on the hull). The task requires skillful craftsmen hundreds of hours to accomplish. Below is the step by step process of building a tall ship model.
---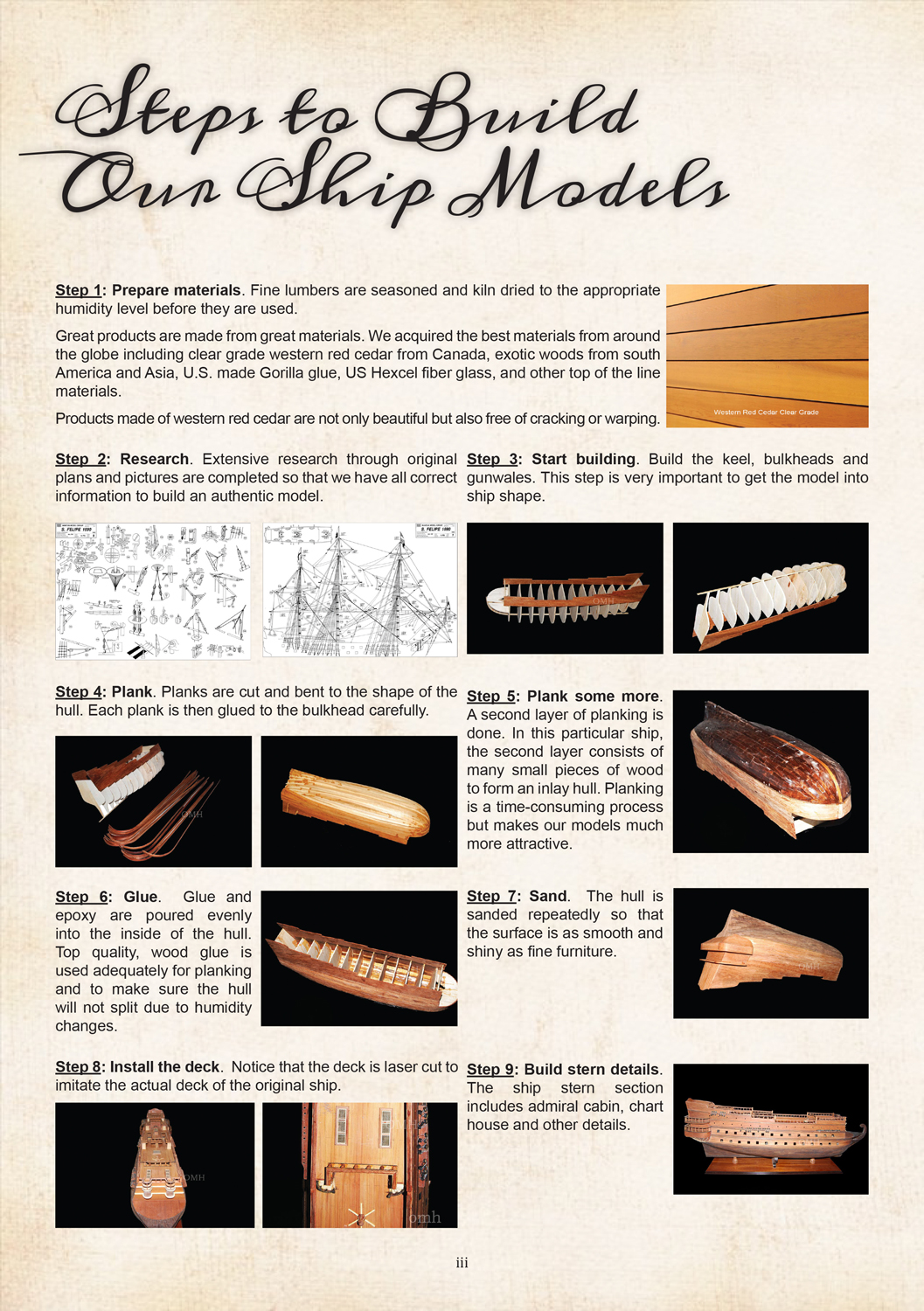 Chrome and brass fittings and ornaments constitute the excellence of our fully assembled wooden model tall ships, sailboats and speed boats (no plastic parts are used). All models go through a demanding quality control process before leaving the workshop.
---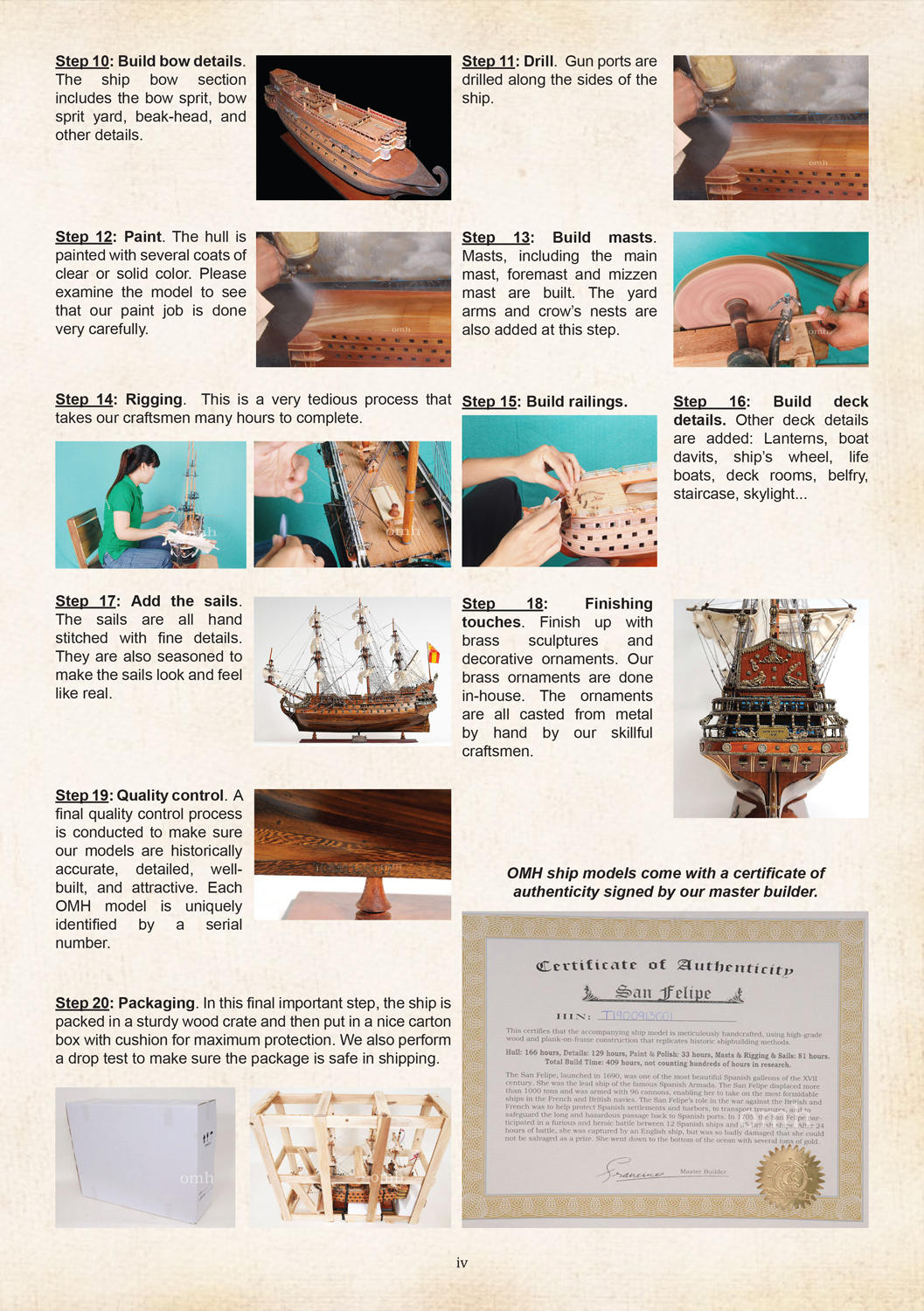 As a final building step for most models and especially for Exclusive Edition Model Tall Ships, each model is uniquely identified by a serial number, which is laser cut to the hull of each model. In these editions, we are able to identify the production date of a model, the material that was used on the model, the craftsmen who worked on each area of the model, the individual who inspected the model and also the professional packaging staff. Quality is our number 1 priority, thus all steps are thoroughly supervised from the beginning to the end of making each model. Included with your model is a certificate of authenticity signed by the master builder.

Finished models are securely packed with foam sheets, peanuts or bubble wraps. Most of the items are shipped double boxes. All tall ships expert level are fully assembled and packed in an extremely secure wooden crate which is boxed and sometimes double box. Freight shipments are strapped to wooden pallets. Our customer's are usually very impressed with the packaging. One customer of the above San Felipe 37" tall ship model told me about how the shipping carrier was walking up the sidewalk with the boxed crate in his hands when it slipped and dropped onto it's end on the concrete sidewalk, he was amazed that there was zero damage.

To view the entire collection of tall ship models please visit our category Model Tall Ships. Please come aboard captjimscargo.com to view a huge selection of nautical decor, nautical furniture, fully assembled model ships, sailboats, speed boats, airplanes and much much more!